SMA-SPA Speed Mentoring at 2016 AAA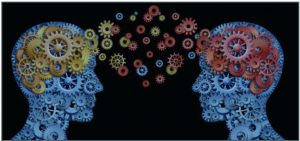 Looking for research, career, or other professional advice?
SMA is partnering with SPA to host a Speed Mentoring event at the 2016 AAA in Minneapolis.
Students will meet with 3-4 mentors for 15 minutes each, and may opt to enter into a longer-term mentoring relationship. Students and mentors will be matched based on similar interests.  The catered event will be held in the evening on November 17th (exact time TBA).
Any graduate student or postdoc attending the 2016 AAA is welcome to apply.
To apply: Submit a short paragraph including your name, institution, field specialty/interests, mentoring area of interests (e.g. grant-writing, publishing), degree/post-doc program and SMA and/or SPA affiliation. Submissions due to Tawni Tidwell (ttidwel@emory.edu) by October 1st.
Mentors—professional members of SMA and/or SPA—are also needed. If interested, please contact Tawni Tidwell (ttidwel@emory.edu) by October 1st and include your name, department and institution, main focus in medical and/or psychological anthropology, mentoring areas of expertise/interest, affiliation with SMA and/or SPA, and willingness to be contacted for continued mentorship by mentees after the event.